Kane Brown Duets With Chris Young on Deluxe Edition of Debut Album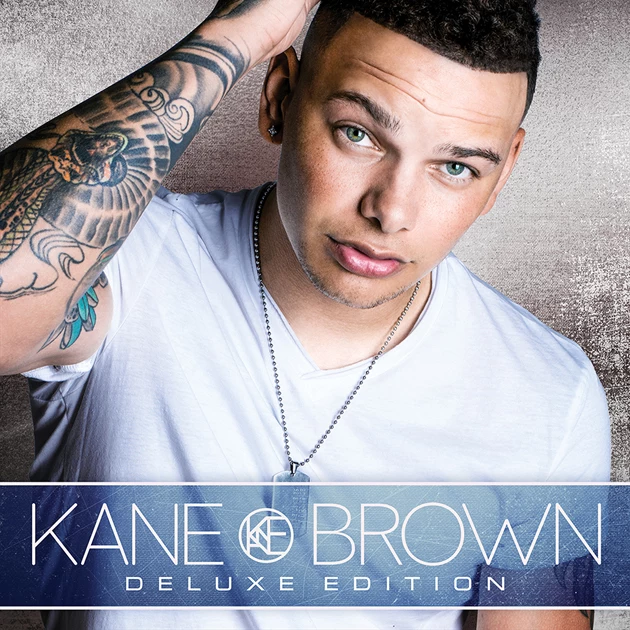 Kane Brown's self-titled debut album has been so successful that the rising star has announced the upcoming release of an expanded deluxe version that includes a duet with Chris Young.
The deluxe version of Kane Brown is set for release on Oct. 6 via RCA Records Nashville. The project contains the original 11 tracks from Kane Brown as well as four all-new studio recordings.
"Setting the Night on Fire" is a duet with Chris Young that Brown co-wrote with Young, Corey Crowder and Josh Hoge. The three other new songs on the Kane Brown Deluxe Edition are "What's Mine Is Yours," "Found You" and "Heaven."
23-year-old Brown has become one of the fastest-rising young stars in country music since the 2016 release of Kane Brown. The album's first two singles, "Ain't No Stopping Us Now" and "Thunder in the Rain," introduced Brown to a wider audience, but its third single, "What Ifs," has become a bona fide No. 3 hit on Billboard's Hot Country Songs chart. The duet with Lauren Alaina recently gave Brown his first gold single.
Kane Brown Deluxe Edtion Track Listing:
1. "Hometown"
2. "What Ifs" (Featuring Lauren Alaina)
3. "Learning"
4. "Thunder in the Rain"
5."Pull It Off"
6. "Cold Spot"
7. "Ain't No Stopping Us Now"
8. "Comeback"
9. "Rockstars"
10. "Better Place"
11. "Granddaddy's Chair"
*12. "Setting the Night on Fire" (Duet with Chris Young)
*13." What's Mine Is Yours"
*14. "Found You"
*15. "Heaven"
2017's Hottest Artists Under 25
Tim McGraw Would Be Proud of This Cover Song
Subscribe to 103.3 US Country on
Source:
Kane Brown Duets With Chris Young on Deluxe Edition of Debut Album